Workshop on WP1 Results
Feb 20, 2020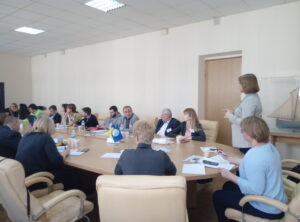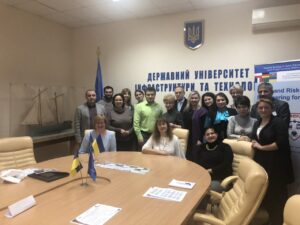 On February 19-20, 2020 the State University of Infrastructure and Technology conducted a workshop within the WARN project realization.
The first day was open to the wide academic audience and was devoted to the updating the problems and tasks of the WARN project (following results of the 1st work package), as well as the quality of implementing capacity building of higher education projects in Ukraine and peculiarities of designing educational programs based on international experience within national legislation. About 100 representatives from different universities (outside the project consortium) gathered to listen and discuss these important issues. Corresponding presentations were made by SUIT team members, representatives of NEO in Ukraine (Svitlana Shytikova and Zhanna Talanova), as well as by Yuriy Rashkevich, an expert on the national higher education reform team.
The second day was dedicated to self-assessment report and planning for further work, namely, an approach to developing new and adapting existing courses and preparing UA consortium members to the trainings at EU partner universities.
https://erasmusplus.org.ua/novyny/2814-uchast-u-zakhodakh-v-ramkakh-proektu-ka2cbhe-warn-19022020-m-kyiv.html