Analytical Report on security challenges status in the fields of project realization
The updated report on security challenges status in 7 fields of study was composed by all project partners. WP leader was State University of Infrastructure and Technology which coordinated and summarized the partners work within consolidated report which consists of summarizing foreseen security challenges and partners` background information as well as synchronized the partners` specific objectives. Finally, the summarizing report was approved during 2-days Workshop on EU curriculum development and finalizing WP "Preparation" which was held by SUIT on 19-20 of February in Kyiv.
Integrated Report on WP1 Results can be downloaded from the Project Repository of this Website (Path: Preparation phase/ Background materials – available for project partners).
Summarizing foreseen security challenges and synchronizing partners` specific objectives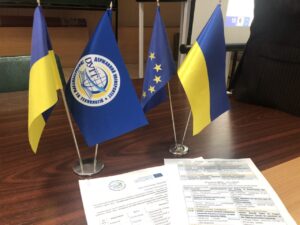 Implemented within: