Equipped educational labs
In March 2021, Ukrainian partners received new powerful equipment for their laboratories which becomes the basis of the Centers of Excellence should be established to facilitate the development of research based courses, the implementation of research-based learning to the corresponding programs, both Master's Degree and lifelong learning. The equipment was carefully selected to provide 11 Master's programs and research in 7 project fields which will create a comprehensive trans-sectoral academic environment for collaboration of teachers, researchers and professionals in various fields with aim to enhance societal resilience and countering hybrid influences and threats.
Whole consortium expresses the great gratitude to our colleagues Volodymyr Bokla, Pavlo Khud, Halyna Protsyk, Nataliia Reshetova, legal advisers and accountants of the Ukrainian Catholic University for their titanic efforts devoted to purchasing equipment for all Ukrainian partners, considering wishes of all partners as well as heroic adjustment of all grant requirements to the Ukrainian legislation.
Special thanks to the NEO in Ukraine and its Coordinator Svitlana SHYTIKOVA for assistance in adjusting all grant requirements to the Ukrainian legislation for purchasing equipment.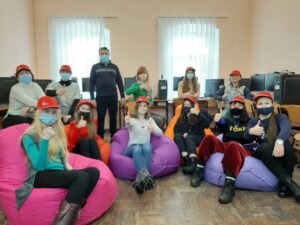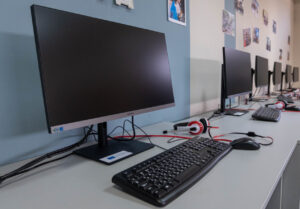 https://nakkkim.edu.ua/novini/1527-new-lab-of-the-project-academic-response-to-hybrid-threats-in-our-academy?fbclid=IwAR3rAX18jVcFKaXSahQcvD8rkdoJ34pXRDP16_bmuNLPT9G_HpdWqB0XJ_k
https://ucu.edu.ua/en/news/laboratory-counteracting-hybrid-threats-opened-ucu/?fbclid=IwAR3Sh3o7KOH0qeGqCUGp-O5GMEQBEj-FvP3L3yL1A-q7FUcjZTzZ7LITfHw
https://nure.ua/en/a-new-laboratory-has-been-opened-in-nure?fbclid=IwAR0ryJD7dNX3D2NEo1FEsQG255HFV6_k_CGXwZxEtvaZRhTUWbs7P-Chd0s
https://www.oa.edu.ua/ua/info/news/2021/29-03-03?fbclid=IwAR2AxgKXsFv1sZMluzFLn2zKU22J3DDdnxqA2dCtNh2Vi4VWn98Rep0r8o8#.YGSGlliGHWE.facebook
Implemented within: